August 24, 2020
Posted by:

administrator

Category:

DirectAdmin
After the certificate is issued and sent to you from the Certificate Authority, you can proceed with the certificate installation.
Log in to your DirectAdmin panel with User access.
Click on SSL Certificates in the Advanced Features section.

Tick the 'Paste a pre-generated certificate and key' radio button. In the field below, paste your Private Key that was generated along with the CSR code and the certificate that you received from the Certificate Authority right after the RSA key from the new line.
If the private key is already filled in, simply copy your certificate including —–BEGIN CERTIFICATE—– and —–END CERTIFICATE—– tags and paste it below the key.
Once you have both codes in, click Save.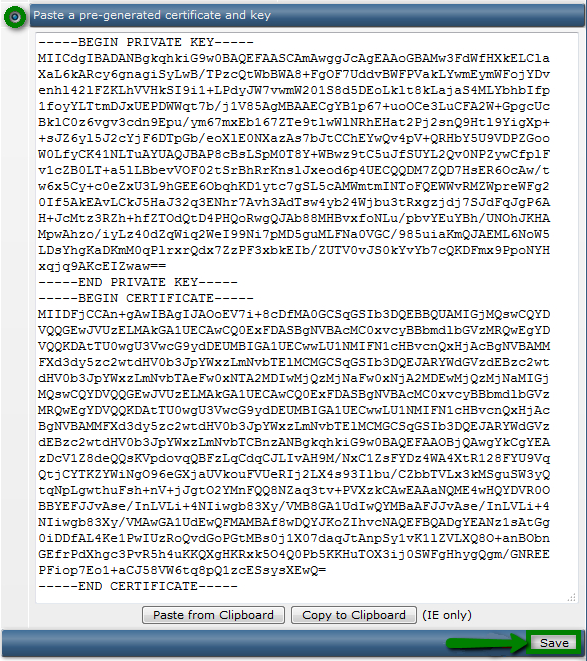 For the certificate to be trusted in all web browsers, you also need to install a CA certificate chain (CA Bundle) you received from the Certificate Authority.
You can also download the CA chain file in your account with us or find the appropriate file on this page.
To upload a CA bundle file, click on the link 'Click Here to paste a CA Root Certificate'.

Copy all the certificates from the CA bundle file, paste them into the Certificate Authority SSL Certificate field, check the box Use a CA Cert and click Save.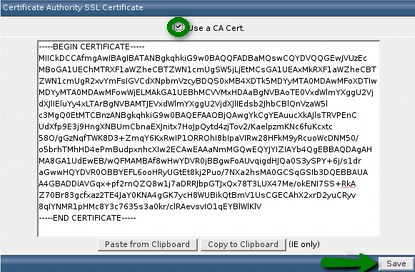 Make sure that the SSL connection is enabled for this domain. The corresponding confirmation is available at the top of the SSL Certificates page.

If SSL is disabled, you can click on the link 'You can enable it here', check the box Secure SSL and press Save.